… INVITATION …


You are cordially invited to the festive opening of our
ROYAL GALLERY
EXHIBITION of January 2011
:

Katelijne Ferenschild : Open your heart – is there more?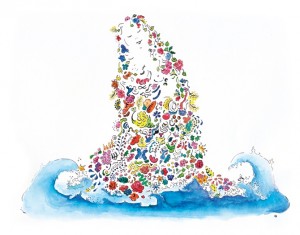 Live music by 'Quimias' string ensemble (see below)

Heart intuitive pen-drawings, without pre sketches.
The 42 images where used as illustrations for  the INspirationCards and the open your heart book.
On the 15th January author Willem Jan van de Wetering will present the first prints to artist and psychologist Katelijne Ferenschild.
Open your heart and let the images lead you the way.
More information on the artist: www.faithcompany.nl

The Opening/Vernissage will take place on Saturday 15th January, 16.00 hrs. at the
Royal Gallery – Koningsstraat 37 – 1011 ET Amsterdam – City Center.
With best regards: Emma Jean Brown & Janne Buurman
www.amsterdamroyalgallery.com – 06-20105650 – info@nullamsterdamroyalgallery.com

The Quimias String Trio (www.quimiasstringtrio.com) will play:
Zoltan Kodaly & Wolfgang Amadeus Mozart




Quimias = Quirine Scheffers – violin / Asdis Valdimarsdottir – Alto violin / Michael Stirling – cello