INVITATION


You are cordially invited to the Festive Opening

of our
ROYAL GALLERY
EXHIBITION of December 2011
:


Francois Warzee – Etchings & Sculptures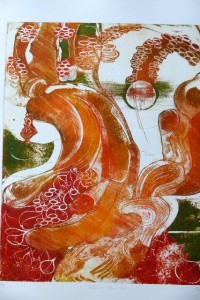 Francois Warzee lives and works in the french speaking part of Belgium a.k.a. La Wallonie,  deep in the countryside, surrounded by fields and trees, as far as the eye can see.
His Bhuddist background can be sensed in his work as an engraver and sculptor, as well as the reflections of his numerous travels to China and Tibet.
Francois Warzee is married to Christiane Joly, a painter, whose work shall be shown in our Gallery in April 2012.
More information on these artists on their website: http://www.warmajo.eu

Opening Party / Vernissage: Saturday 3rd December 2011 – 16.00


With best regards: Emma Jean Brown & Janne Buurman
Royal Gallery – open wed thru sun 12.00 – 18.00 – Koningsstraat 37 – 1011 ET Amsterdam
www.amsterdamroyalgallery.com – 06-20105650 – info@nullamsterdamroyalgallery.com