GIOVANNI LATTANZI – PAINTINGS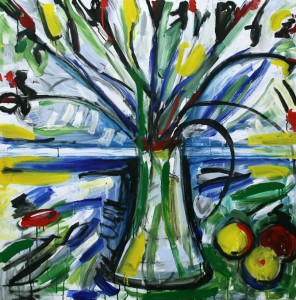 Giovanni Lattanzi is a painter and poet from Rome – Italy, who currently lives and works in Amsterdam, the Netherlands.
During the opening there will be Italian food – action painting – live music.
His  book of poetry 'Dall' aqua e dal fuoco' – 'Door water en vuur' (with dutch transcript from the original Italian verse)
is available at the Royal Gallery.
Giovanni Lattanzi is an amazing artist – See for yourself on: www.giannilattanzi.com


The Opening/Vernissage will take place on Saturday 4th December 2010, 16.00 hrs. at the
Royal Gallery – Koningsstraat 37 – 1011 ET Amsterdam – City Center.
With best regards: Emma Jean Brown & Janne Buurman
www.amsterdamroyalgallery.com – 06-20105650 – info@nullamsterdamroyalgallery.com